The Javits Center in New York City is an event center that hosts trade shows, conventions, and special events. It is an 840,000 square feet space, occupying six city blocks along the Hudson River. Several newly hired employees have four legs and whiskers, setting them miles apart from the rest.
The Javits Center recently hired four feral cats: Sylvester, Alfreda, Mama Cat, and Ginger. The cats have been hired as rodent exterminators. They work within in the loading docks of the convention space between the 11th and 12th avenues.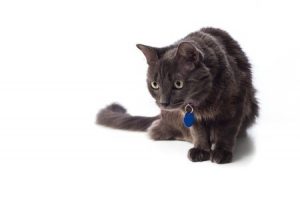 The loading docks at the facility had been experiencing frequent rat issues for two years. Rebecca Marshall, the center's sustainability manager, decided to team up with the Feral Cat Initiative to help resolve the issue in a positive way. Through the "Trap-Neuter-Return program" feral cats are trapped, sterilized, neutered, vaccinated, and returned to where they were originally found.
The cats are brought in for this special mission when it is unsafe for them to return to where they originally came from. Often, their previous homes are destroyed due to construction, fires, destruction, and so forth. It is vital to find relocation for these cats and the Javits Center is a great solution.
The cats brought into the Javits Center live in a comfortable enclosure on the docks where they are fed and sheltered by staff. The majority of the cats are even adopted by employees and visitors. Staff members take turn purchasing food for the cats and making sure they are well fed and taken care of.
In return for the food and shelter, the cats are responsible to exterminate unwanted rats that visit the loading docks. The scent of the cats alone has scared many of the rats off. The rats are not as frequent now that the cats are hard at work on the dock.
If you struggle with a rat infestation and don't want to deal with the paperwork of hiring a feral cat, contact Amherst Exterminators to handle the extermination for you.