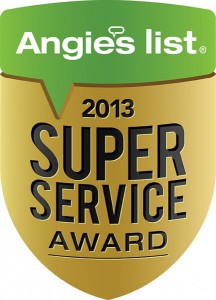 When the time comes to choose the best pest control company in Amherst or Western New York areas, the decision can be a little tricky. Information on the internet can get a little murky, and sometimes we find that clients aren't exactly sure who they can trust with a problem as sensitive as pest control. Thankfully, businesses and organizations have stepped up over the years to measure the quality and reliability of services like ours.
Here are a few examples of these organizations:
Angie's List – An online, members-only website that allows people to rate their experience with local businesses (never anonymously) and to peruse a database of past ratings, and also receive assistance in the case of a particularly poor experience. Amherst Exterminators was presented with the 2013 Super Service Award from Angie's List
National Pest Management Association and QualityPro – The NPMA has been educating and promoting the pest management industry since 1933. They serve as an authoritative leader that works tirelessly to improve the quality of service in the industry. QualityPro is NPMA's certification program that provides these tools directly to pest management companies like Amherst Exterminators.
Chamber of Commerce – Association that promotes the interests of businesses and holds them to higher standards.
Membership in these organizations gives service providers like Amherst Exterminators credibility, ensuring customers that they will experience a high level of service that ends in total satisfaction. When it comes to the pests that are crawling across your floor or hiding in the shadows of your home, you need to be able to put trust in a pest control company that will do the job right.
To inquire further about Amherst Exterminator's experienced record, or to set up a consultation in the Western New York area, visit our website today.
[msh_feedburner]