Don't let problem pests disrupt your life and ruin your home.  Amherst Exterminators is the preferred Hamburg, NY, pest control company, giving homeowners and businesses relief from any pests that invade your space.  With fast service and superior pest elimination methods, your unwelcome visitors will be gone so you can freely enjoy your home again without worry.
Pest Control & Removal Service in Hamburg, NY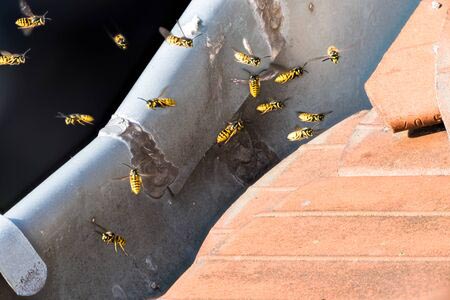 Once pests make nests or hives in the sheltered areas of your home, your pest problems will not go away on their own, nor are they likely to be deterred by changes in weather or living habits.  The pests that are most frequently seen in the Hamburg area, such as carpenter ants, wasps, yellow jackets, hornets, mice and rats, have adapted to the climate and living in close proximity to humans, so they are not easily removed.  Call a professional exterminator right away before the problem worsens! With decades of experience with these pests, Amherst Exterminators will use specialized techniques and solutions to destroy the pests, their nests, their colonies, and their offspring, so the infestation stops and does not return.
Pests can be dangerous! Contact Amherst Exterminators for professional pest control services in Hamburg or anywhere in Erie County.  Call or click today to receive a free quote for any of our extermination services.