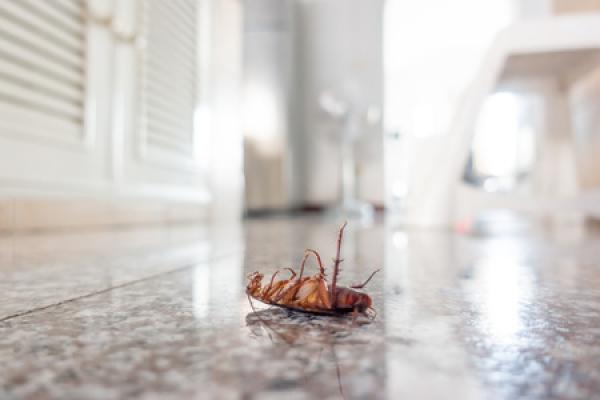 Fall can be a beautiful time of year. The air is crisp and cool. The foliage makes nature more beautiful than any other time of year. You can enjoy hayrides, apple picking, scary movies and football in these lovely months.
One thing you likely don't want this autumn is for pests to invade your living space. Unfortunately, that's something that can happen if you're not careful. Of course, you should be wary of rodents, insects and bugs at all times of year, but there are specific steps to take in the fall to ensure your home remains pest-free. Here are a few of them:
Inspect Remote Areas
As the temperatures begin to cool a bit, many pests will begin to look for a new home. They'll tend to gather in your attic, crawlspace or basement as it's easier to hide in these areas. If you don't spend a lot of time in these areas, it's smart to inspect them occasionally, to ensure no rodents are making their home there. Rodents and other pests also like damp spaces so it's important to keep your attic, basement and crawlspace as dry as possible.
Seal Off Potential Entrances
You close your doors and windows at night, so intruders don't come into your home. But much smaller intruders can find their way in through other means, especially when they're looking for somewhere warm to stay. That's why it's important to seal off any cracks on the side of your home and to repair or replace any broken screens. It's also wise to install a chimney cap to ensure no rodents can enter via your roof.
Monitor Your Firewood
One of the best perks of fall is having fires both in the backyard and if your home if you're lucky enough to have a wood-burning stove or fireplace. But wood piles are a great place for pests to nest as well. This is why it's smart to keep your wood pile a decent distant from your house and to always inspect wood before bringing it inside.
Watch For Signs
Despite your best effort, pests may still find their way into your home. But you can catch them early by keeping an eye out for signs like evidence of burrowing, nests, droppings or clusters of bugs. And if you believe you have a problem, call the professionals at Amherst Exterminators. We've been solving pest problems for more than 25 years. We're available 24 hours per day at 716-908-2475 if you need us!