Fall is one of the most important times of year to call on a professional exterminator as insects are on the move looking to find a home for the winter season.
Spiders, ants and other insects will often enter homes or businesses as they provide shelter and warmth until the spring rolls around.
Exterior maintenance during the fall season will help ensure that your property is protected from these insects. Whether you're concerned about these pests entering at the ground floor, through windows on a second story or anything in between, a professional exterminator will have the experience and applications to have your property protected from its foundation to peak.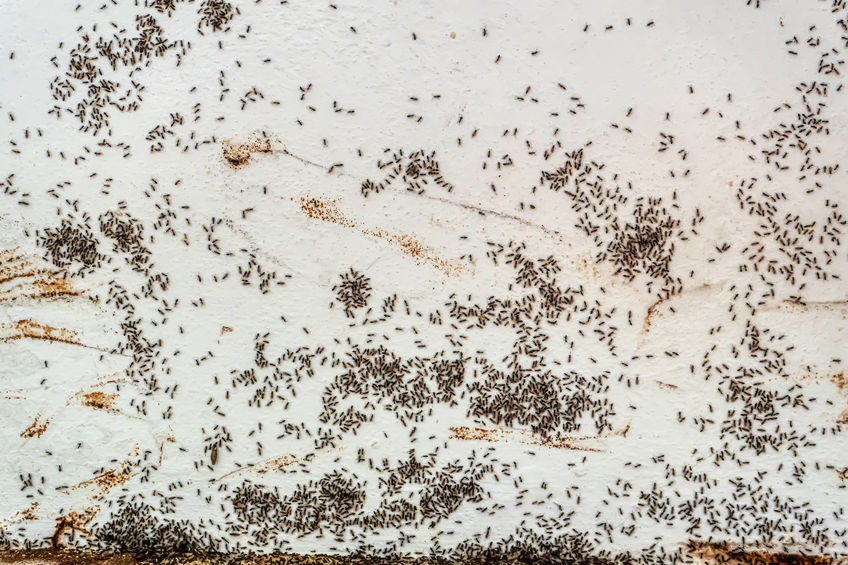 Prevent spiders & ants from entering your property
Nobody likes insects crawling through their property. They are not only unsightly, but certain insects pose health risks and can cause damage to your property's foundation.
Fall exterior maintenance services will help create a barrier between your home and the outside world and will ward off pesky spiders, ants and more from causing unnecessary damage.
There may be times where a few insects enter the home after the maintenance has been performed, but maintenance will prevent a full-on infestation and is the key to long-term protection.
Get outside peak to foundation maintenance
As mentioned above, exterior maintenance services provided during the fall will help protect your home against a variety of insects.
To ensure the utmost protection, many extermination companies will provide peak to foundation maintenance service. This simply means that they will provide protection to areas of your property that include overhangs, windows, doors, seams and cracks, as well as the standard ground floor services.
Treating all surfaces of your property will decrease the chances of insects entering during the winter months.
Get the very best applications on the market
When you hire an extermination team for fall maintenance, your property will be getting applications that have proven to be successful. Ask about applications such as Talstar, which have been shown to be extremely successful at warding off insects during the fall and winter seasons.
Please note that these applications can take up to 30 days to reach their peak effectiveness, so it's important to be patient.
If you're interested in having fall exterior maintenance services for your property in the Western New York area, we ask that you think of our team at Amherst Exterminators.
For years, we've offered the very best peak to foundation maintenance services with Talstar applications to ensure your property is completely protected against spiders, ants and more.
Give us a call today at 716.908.2475 for a free estimate or to learn more.