As the weather gets warmer outside, you may notice an influx of pests entering your home. Spiders, ants, and cockroaches are among the top few pests that become more prevalent during spring. While many pest issues seem minor, they can lead to other problems that could negatively impact your home.
It can be challenging to know when it is time to seek professional help instead of trying to tackle the issue alone.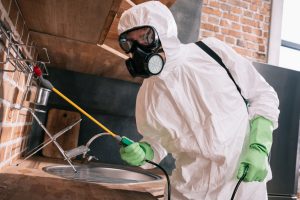 Here are some tips to know when it is time to call an exterminator and why: 
You've Tried Doing it Yourself 
Managing a pest issue may be as simple as spraying insecticide around the perimeter of your home, but it can become a much larger job. If you notice there are too many bugs to handle or the number of pests increasing, it may be time to contact a professional. 
Hiring a professional exterminator for your pest or rodent issue is safer and more efficient.
Professional Application Technique 
Many store-bought insecticides and pesticides contain dangerous chemicals that can be harmful when misused. By hiring a professional exterminator, you can trust that your home and family will be safe with a trained technician. 
Finds The Root of The Problem 
To completely remove a pest issue in a home, you have to find the source to see where the pests are originating from. The reason why many homes have recurring pest control issues is that the source has not been identified, which allows them to come back over time. 
Seals Access Points 
Once pests are removed from the home, it is crucial to take the proper steps to ensure they do not return. Access points like doors and windows have to be checked for the potential of re-entry. It is also important to do routine follow-ups to ensure your home remains insect and rodent-free.
Amherst Exterminators offers weekly and monthly maintenance programs for both residential and commercial locations in greater Western New York. Contact us today for a quote or to learn more about our services!