Amherst Exterminators has been the preferred pest control company of home owners in Ransomville, New York and throughout Niagara County for over 25 years now, and continues to be the top pest control agency in Western New York.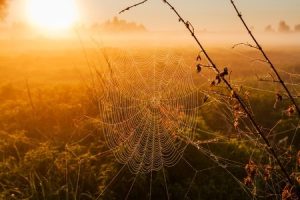 Ransomville, like many other suburbs in Niagara County, has it's share of pest and insect problems that can cause headaches for homeowners. The large farms and fields in Ransomville attract these pests and rodents, and if you aren't careful, they can infest your home or property before you know it. Many of these insects bite or sting, and others  can destroy your property. Don't try to remove these pests on your own – it can be dangerous, and in many cases the pests can return if not exterminated properly. Give us a call at the first sign of a pest problem, and we will provide you with a free estimate to eliminate your pest problem and prevent them from returning.
We specialize in the following types of pests & insects that are common to the Ransomville area:
Visit our pest preparation page for more information about these pests and how to get your home or property ready for our exterminators to remove your pest problem for good!
If you are a Ransomville resident that is experiencing problems with pests and would like a free estimate on our pest control and removal services, contact the professional exterminators at Amherst Exterminators today by filling out the form on this page or by calling (716) 908-2475! Our exterminators are experienced, highly trained, friendly, knowledgeable, and determined to safely & efficiently rid your home of pests once and for all, leaving you satisfied and your family safe!