If you have a pest problem, quick, thorough extermination is the best way to preserve the integrity of your home and prevent future problems from occurring.  Amherst Exterminators provides local pest control services in Olean, NY, to rid your home of problem pests fast and stop them from further burrowing, gnawing, nesting and multiplying.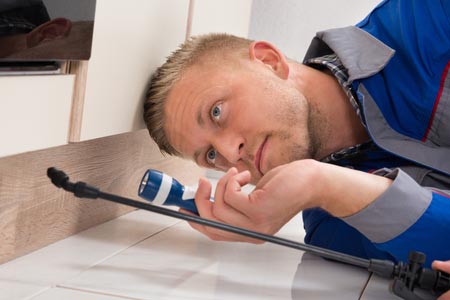 Amherst Exterminators represents experienced, professional pest exterminators in Olean, NY, that are ready to help you stop your pest problem.  If you have struggled with traps, bait, repellents and other measures to get rid of pests in your home or business, but you continue to see the problem, professional extermination is your solution.  Amherst Exterminators examines the problem in your home and provides the best techniques and products for destroying the invaders at their source safely & effectively, whether they are ants, mice, rats, spiders, bedbugs, cockroaches, wasps or other troublesome or dangerous pests.
Stop the ongoing battle of cleaning, sanitizing, baiting, trapping and searching throughout your home.  Contact Amherst Exterminators today to make an appointment and finish problem pests fast.
If you are located in Olean or anywhere in Chautauqua County, call our Dunkirk office at 716-366-2120 today for a free pest removal estimate!