Amherst Exterminators offers pest control & extermination services in Niagara Falls, New York and the surrounding Niagara County areas. Our professional exterminators are educated, experienced, well trained, and deliver exceptional results.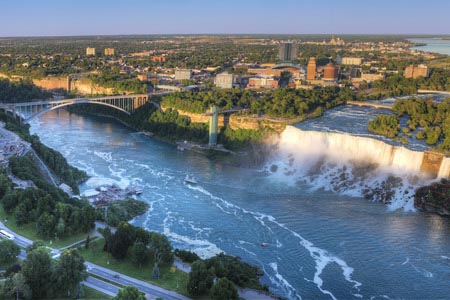 Since 1994, Amherst Exterminators has protected homes & businesses in Niagara Falls and the surrounding area from all types of dangerous, pesky pests. With the Niagara Falls climate and many homes being close to water, pests and insects can invade your home. With our professional pest control assistance, you can rest assured that the pests will not return and your space is safe again.
Don't wait – call us at the first sign of a pest infestation. The longer you wait, the harder it will be to prevent these unwanted guests from returning to your property. Keep your family and property safe by scheduling an appointment with our exterminators. To get your home ready for an extermination, head over to our pest preparation page.
If you need to rid your home or business of pests or insects, such as bed bugs, bees, wasps, carpenter ants, cockroaches, rats, spiders, or other unwanted pests, contact Amherst Exterminators today for a free estimate by filling out the form on this page or calling (716) 898-2021, and see why we are the Niagara Falls preferred pest control company!