Based out of Dunkirk, New York, Amherst Exterminators is the preferred pest control service for residents in Irving, NY and the surrounding towns and cities in Western New York. For over 25 years now, we have been the best pest control company in the local area, delivering affordable pest control with results that can't be beat!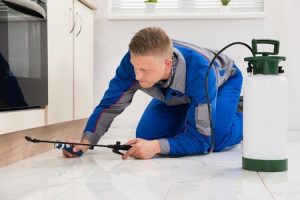 Located near Sunset Bay, roughly 40 miles south of Buffalo, Irving is a hamlet in Chautauqua County near Lake Erie on Cattaraugus Creek. Being near the water, it is common for homes in Irving to have pest & insect problems, which can put your property and family in danger. At the first sign of a pest infestation, don't wait, call the professionals at Amherst Exterminators to safely and effectively remove these pests or insects and prevent the problem from returning. Our exterminators have the experience, knowledge, training, and equipment to do the job right the first time and keep you and your family safe from stings, bites, and property destruction.
The type of pests we specialize in exterminating include:
Bees
Bed Bugs
Wasps
Hornets
Yellow Jackets
Cluster Flies
German Cockroaches
Millipedes
Spiders
Fleas
Mice
Rats
Silverfish
For more information or a free estimate on pest removal or other pest control services in Irving, contact Amherst Exterminators today! We look forward to hearing from you and solving your pest problems once and for all!