Fredonia, NY is surrounded by a lot of wilderness and it is not uncommon for creatures of the wooded areas to make their way into your home or backyard. If you own or run a business in Fredonia, the same holds true for you. When situations such as this come up, do not panic, we are just a phone call away.
For over 25 years, Amherst Exterminators has been the go to source for pest control and removal services in Fredonia and Chautauqua County. We staff knowledgeable, experienced exterminators that are able to handle any size problem in almost all environments. Combine all of this with competitive pricing and industry leading customer service and that has made us the top pest control agency in Western New York.
Residential & Commercial Pest Control Solutions in Fredonia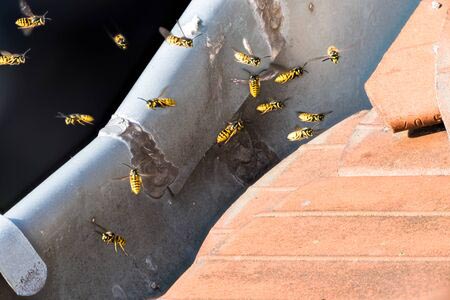 Common pest problems in Fredonia include carpenter ants, carpenter bees, wasps, hornets and yellow jackets. If you are presented with one of these pest problems or any of the pests we specialize in exterminating, don't wait any longer before contacting Amherst Exterminators. We will send our pest control specialists to your location and rid you of your unwanted guests and preventing them from returning in the near future, keeping you and your family safe from injury or health problems associated with stings or bites.
Pest Removal Services by Amherst Exterminators
If you are ready to see our services in action and are located in the Fredonia area, give our Dunkirk office a call at 716-366-2120 and we will be happy to assist you or provide you with a free pest removal estimate. In the meantime, continue browsing through our site for additional information on our company and services. We look forward to removing your pest or insect problem once and for all!