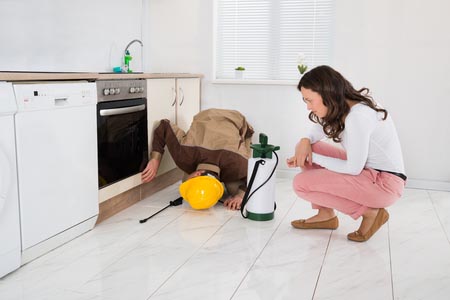 Keep your home safe and protected from troublesome pests with Dewittville, NY, pest control services from Amherst Exterminators.  Amherst Exterminators stops problematic pests at any stage and stops them from endangering your home and your safety.  From carpenter ants to wasps, rats, mice, bedbugs, fleas, cockroaches, flies and other pests or insects, no pest gets past the experts at Amherst Exterminators!
Insects and rodents are often drawn to dark, hidden, sheltered areas of the home that inhabitants may not frequently use, such as attics, basements or garages.  Once they move in and begin to multiply, their populations will expand to other areas of the home.  Other, smaller insects such as fleas, ants or bedbugs are drawn to food sources, particularly the kitchen to feed on leftovers or bedrooms to feed on occupants.  Amherst Exterminators eliminates not only the pests that you see, but also those hiding in nests or hives so their populations do not return.
Call Amherst Exterminators to learn more about preventative services and enlist the help of Dewittville, NY, pest exterminators to quickly and completely remove annoying or harmful pests in your home.
After scheduling an appointment for extermination, head over to our pest preparation page for all the information you need to know to get your home ready for an extermination.