When pests invade your home, get rid of them quickly and completely with help from professional exterminators.  Amherst Exterminators is a skilled and knowledgeable exterminator company and pest control service in Depew, NY, with over 25 years of experience removing the most common and troublesome pests in Western New York.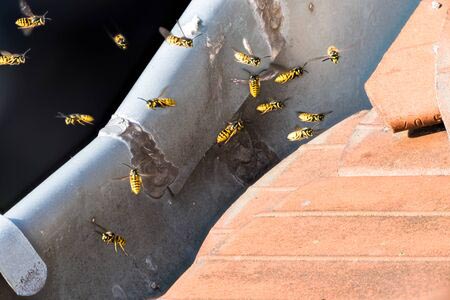 Ants, mice, wasps, bees, spiders and other creatures are common in the Depew area and often find their way into homes.  They may come during any season and enter through small spaces through your home, or they may be carried by pets or visitors.  Amherst Exterminators finds the pests in your home and uses specialized pest killers, inspections and fumigation techniques that are safe and effective to eliminate them.  Experienced professionals know where to look for the nests, hives and infestations so all the pests are removed and will not return, making your home pest-free and your family safe again.
If you are dealing with a growing pest problem in your home, call the best exterminators and pest control service in Depew, NY at our Amherst office – 716-908-2475.  Make an appointment today and get a free quote for pest removal or pest control services.
To get your home ready for an extermination, please visit our pest preparation page for instructions and let us know if you have any questions. We look forward to eliminating your pest or insect problem once and for all!