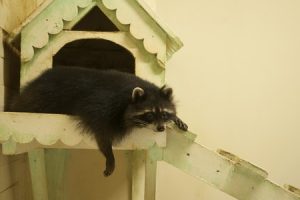 As the snow begins to fall here in Amherst, New York, our thoughts immediately turn to the critters outside and where they will seek shelter. Unlike many species of birds, pests like mice and raccoons don't travel south for warmth; they head indoors instead! With the holiday season quickly approaching, your family has plenty to do. As you are decorating the outside of your home with lights, take some time to check for signs pests to keep them from disrupting your holiday get-togethers.
 Winter Rodents
Although these critters cause problems year-round, they are especially active during the snowy winter months as they search for a cozy escape from the freezing outdoors. Mice and rats are among the most common winter pests, since their small size makes it so easy for them to make their way indoors. Carriers of a variety of germs and diseases, these pests also have a habit of chewing through electrical wires. Most often found in basements and attics, we recommend sealing up all the cracks and crevices outside your home and checking for droppings regularly.
Another animal that loves to make its den in the comforts of a human home is the raccoon. This critter can not only cause a lot of damage, but can be dangerous to deal with. If you think there is a raccoon in your home, contact Amherst Exterminators right away.
Bugs and Spiders
While a warm, crackling fire is one of the most enjoyable parts of the winter months, the wood you bring into your home may be the residence of a variety of creepy crawly critters. To keep bugs at bay this season, we recommend keeping your wood pile a ways away from the walls of your home. Also remember to add weather stripping to doors and windows to keep the smallest of critters from making their way indoors.
No matter what pests you are facing this winter, Amherst Exterminators to take care of your problem.  Contact us online or by calling 716-908-247 today!